PROGRAM GALLERY: Surgical Technology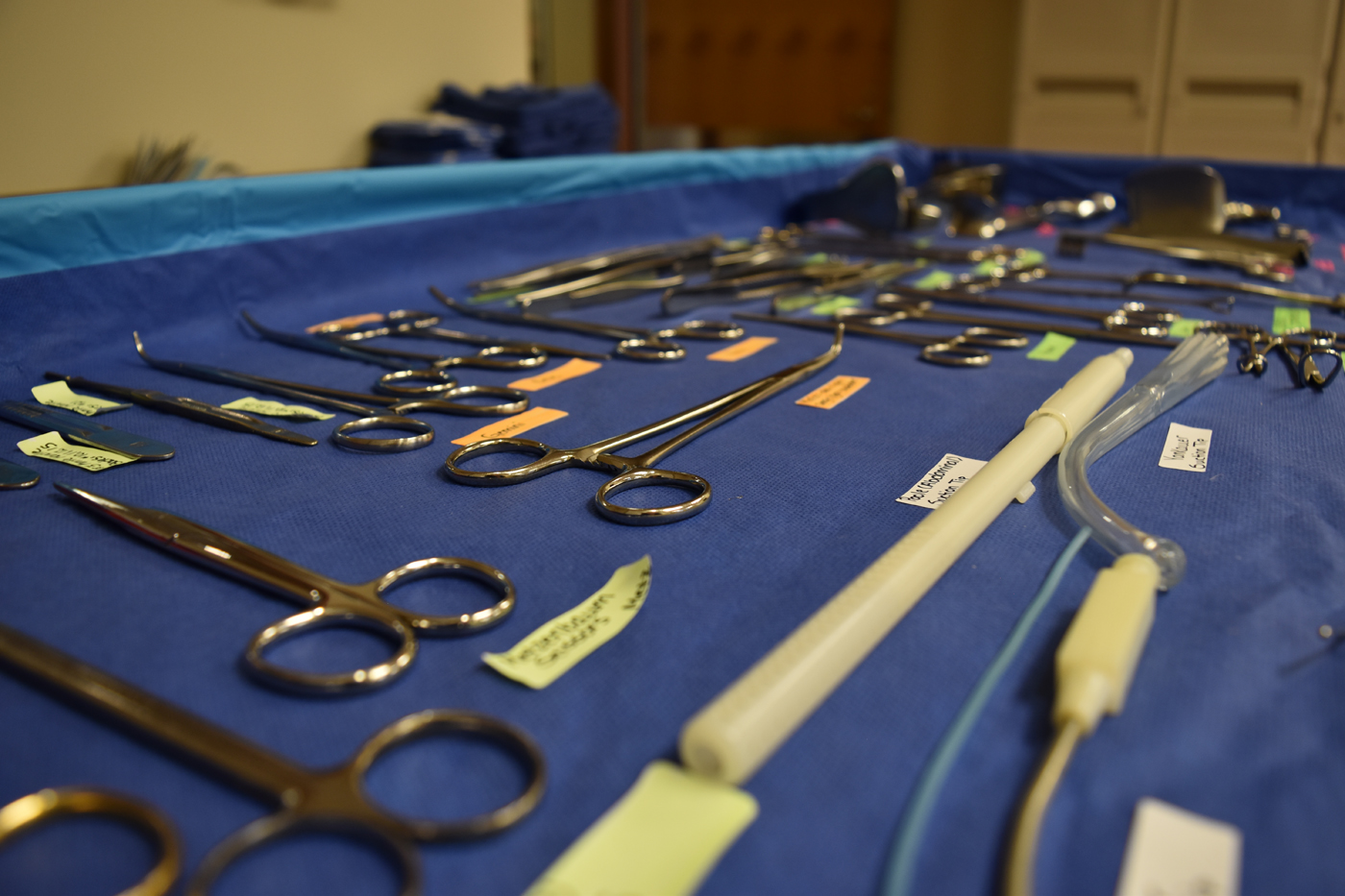 Make a difference as a surgical technologist. Surgical technologists are core members of the surgical team. Whether you are preparing a patient for surgery or passing the instruments to the surgeon during the surgical procedure, you will be where the action is.
The Surgical Technology Program will prepare you for your technical role as a surgical technologist while focusing on the human body, patient care, surgical specialties, and technology. This program is designed to provide you with fundamental abilities required to assume your role in meeting the healthcare needs of the surgical patient. Learning strategies integrate knowledge and application of principles into practice. Individualized learning experiences are designed to promote professional and personal growth.
This Surgical Technology Program is one of only a few programs nationwide in which you will earn a certificate in robotic surgery. Our faculty-to-student ratio is 1:5 in the skills laboratory, and there are a significant number of hands-on clinical hours which enable you to experience a large number and type of surgical procedures. Our program consistently surpasses the national benchmarks in all categories measured by the national accreditor, including job placement, graduate and employer satisfaction rates, and national certification examination pass rates. The National Certification Examination Pass Rate for the Class of 2016 is 100 percent. In recognition of five years of achieving a 100 percent pass rate, the National Board of Surgical Technology and Surgical Assisting awarded the Surgical Technology Program its Certificate of Excellence in 2015.
Our program is an accredited 20-month hospital-based diploma program. With a Dual Enrollment partnership with Alvernia University, students will be simultaneously enrolled in the hospital-based diploma program and Alvernia University's Associate of Science in Applied Health degree program.
Accreditation
The Surgical Technology Program is nationally accredited by The Commission on Accreditation of Allied Health Education Programs (CAAHEP) (www.caahep) upon the recommendation of Accreditation Review Council on Education in Surgical Technology and Surgical Assisting (ARC/STSA). Additional information regarding CAAHEP can be obtained by contacting the organization directly at 25400 U.S. Highway 19 North, Suite 158, Clearwater, FL 33763. Phone: 727-210-2350, Fax: 727-210-2354: www.caahep.org
University and College Affiliations
Through an exclusive partnership with Alvernia University, Reading Hospital School of Health Sciences students can earn the advanced degrees necessary to excel in their careers and meet the ever evolving requirements of the healthcare industry. Conveniently located just 2.5 miles from the Reading Hospital, Alvernia offers Reading Hospital School of Health Sciences students the opportunity to take classes on site, on campus, online, or in a blended format.

To learn more, please visit http://www.alvernia.edu/rhshs